3D Modelling
During my first year at University I had the assigment to create six unique clay render models for a 3D modelling module. All models had their own set limitations, meaning not only did I have to work to a given time frame but I also had to work to an industry like brief, ticking off all the requirements as the brief was completed.
For all six models I had to create a detailed poster, showing off my models and their wire frame topology as well as my rendering techniques.
Modelled in 3DS Max to the set number of polygons as shown in the posters below, which were designed and created in Photoshop.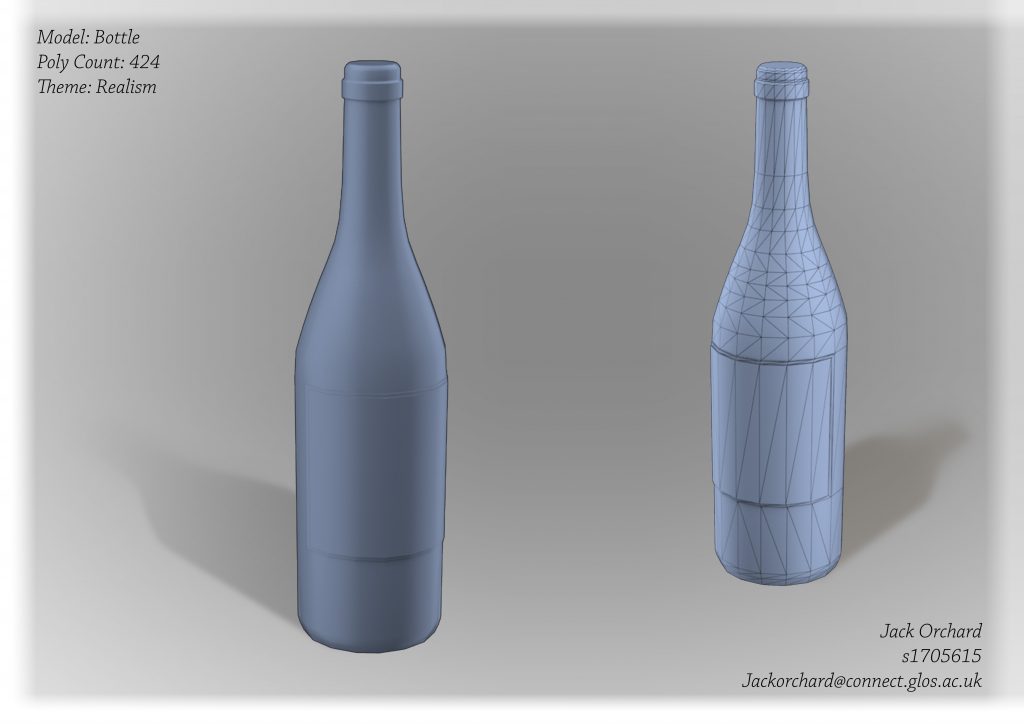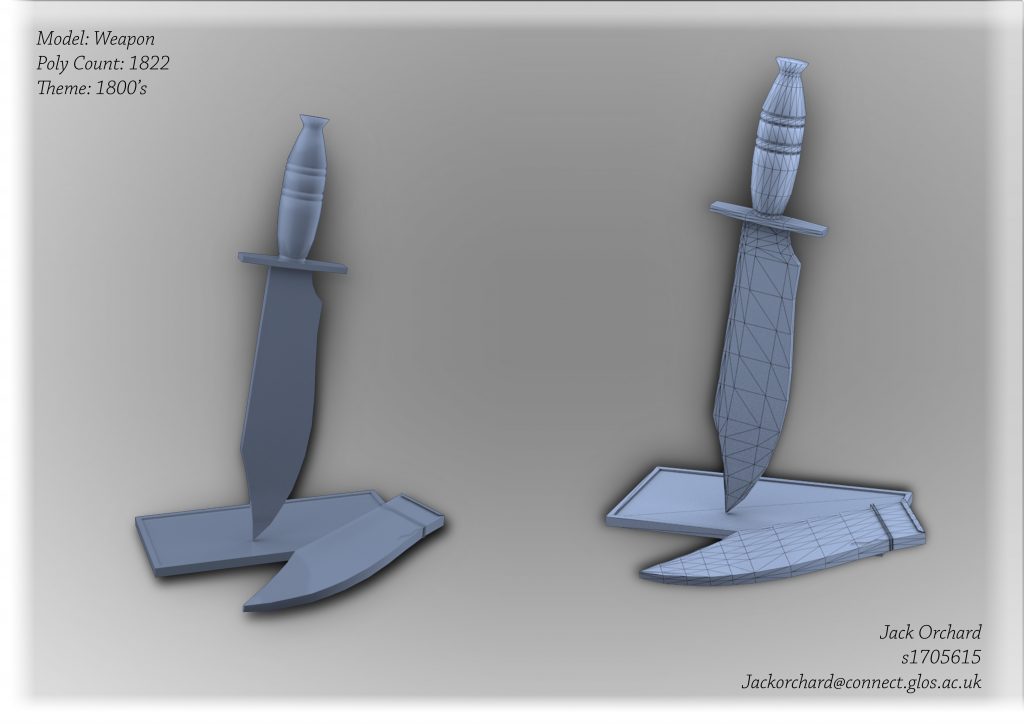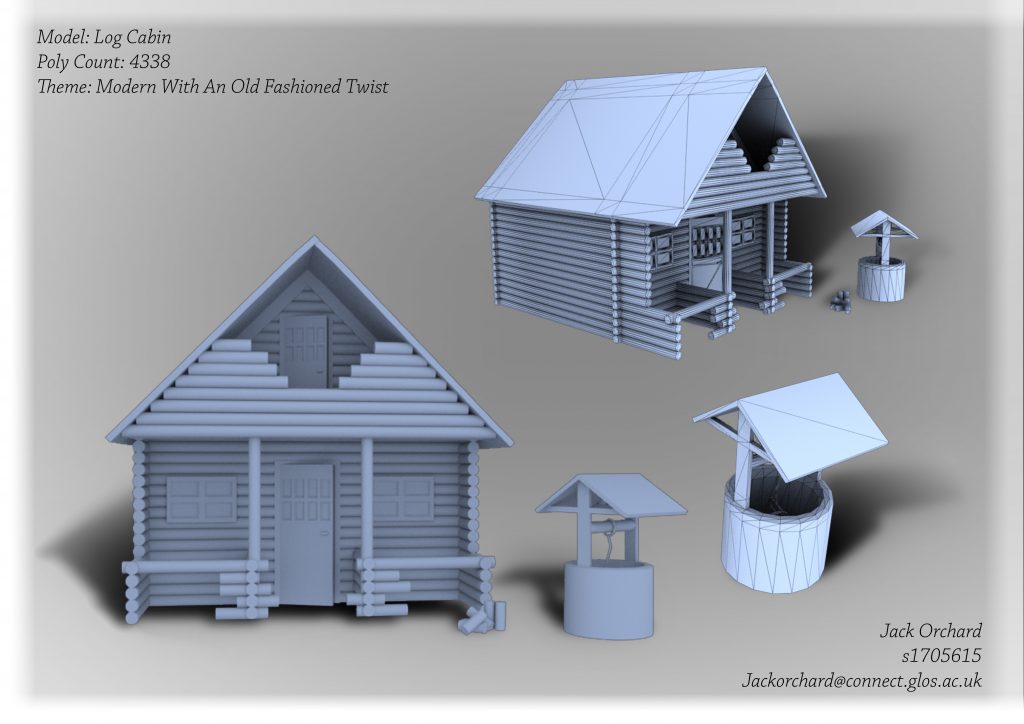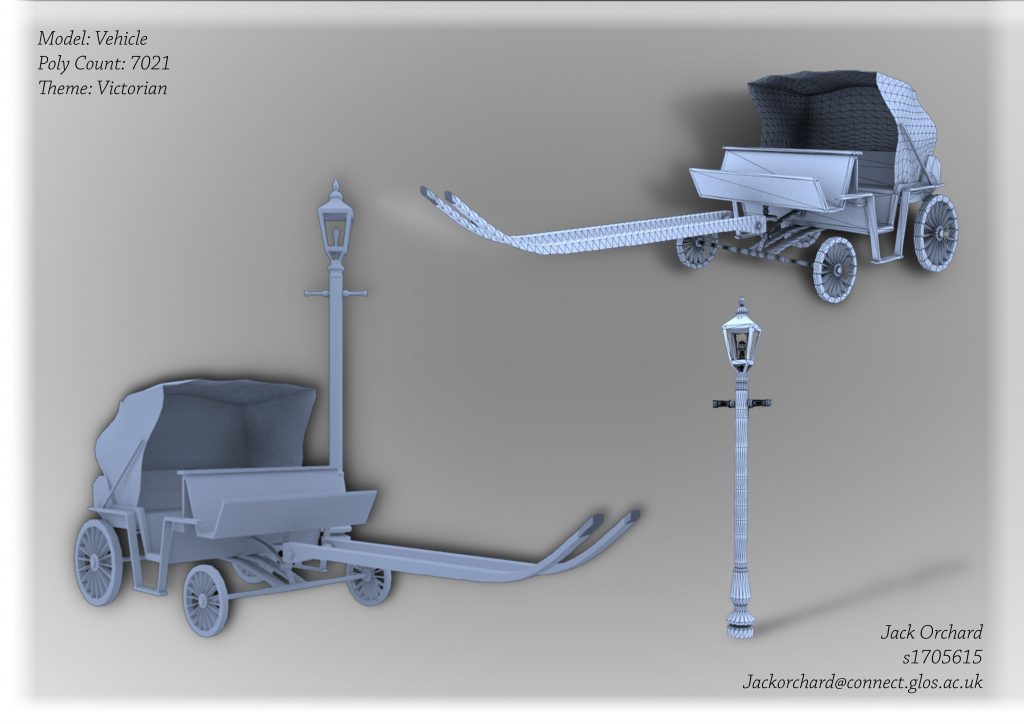 During my second semester in 3D modelling I were given the brief of creating a 3D environment around the theme of 'Treasure.' I pride myself in thinking outside the box when creating my work, so I decided to create to take the term 'Treasure' and use it metaphorically instead of physically. The idea being a 3D war diorama and the blimp being the overall 'Treasure' as well as ultimately winning the war.
Below is my finished peice in Sketchfab, which wasl modelled in 3D Max and textured in Substance Painter.